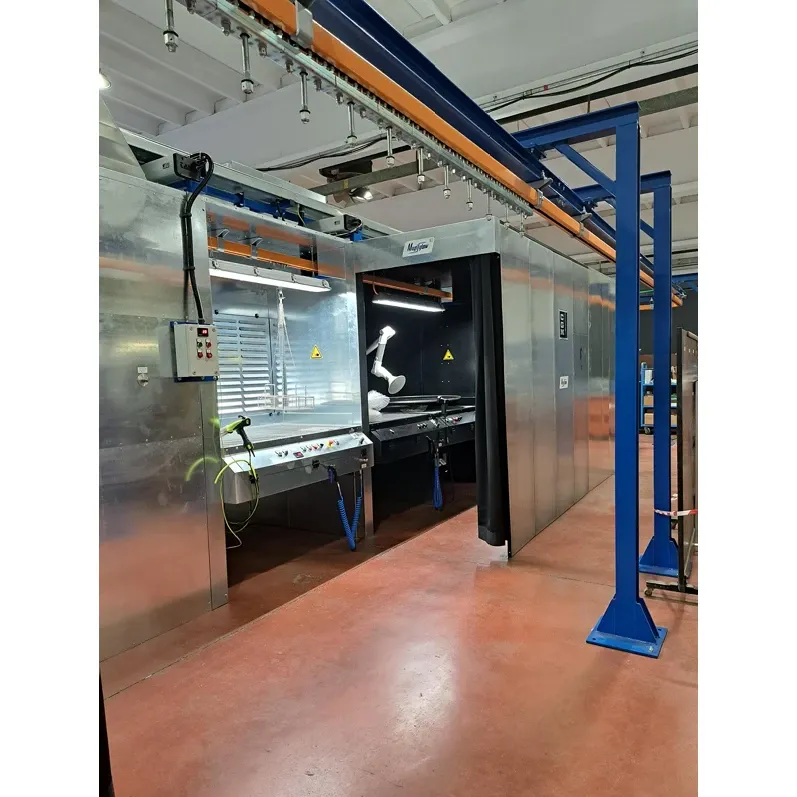 Yet another factory test successfully completed!
A brand new fluorescent penetrant (PT/FPI) inspection line – two different penetrant sensitivities/electrostatic application – for the inspection of aeronautical components has recently passed rigorous pre-acceptance tests with flying colors.
It is always a great pleasure for us to have our customers visit CGM facility so that we can ensure they are happy and fully satisfied with the new equipment tailor made for them.
 We look forward to seeing our customer achieve their operational goals with this new FPI line, that is sure to help them improve overall efficiency and quality.