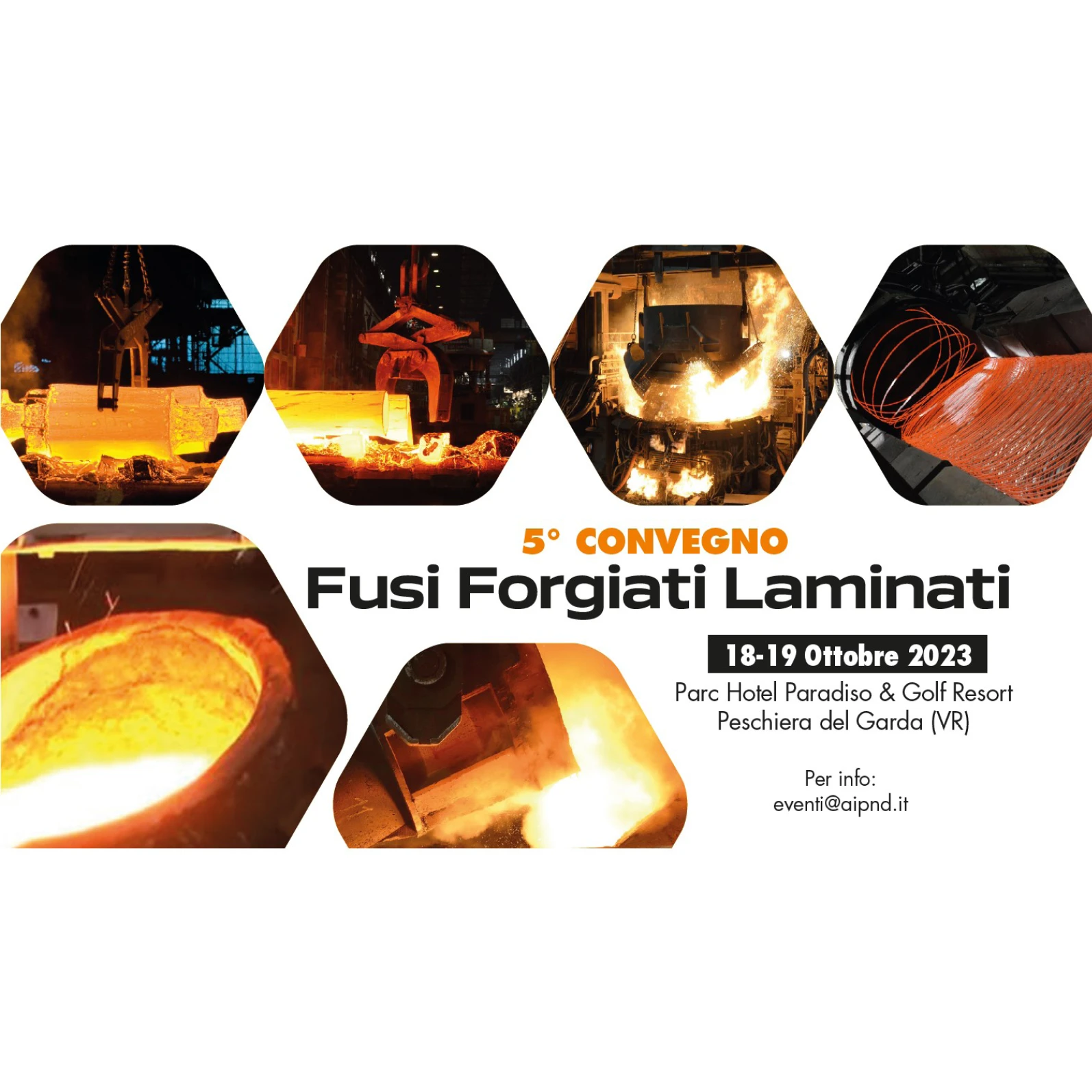 5th Conference Cast Forged Laminates
Since the very beginning, Non-Destructive Testing techniques have had wide application in the Steel Making industry, in particular in the field of manufacturing of castings and forged and rolled components.
CGM CIGIEMME S.p.A. has always considered the Steel Making industry as one of its major markets, and for this very reason the company has been delivering everything necessary to perform inspection – from the simple equipment to the highly automated systems – to the leading national and international industry players.
Considering the above, CGM is very pleased to be among the participants of the 5th Conference Cast Forged Laminates, promoted and organized by the Italian Society for Non-Destructive Testing Monitoring Diagnostics (AIPnD) from 18 to 19 October at the Parc Hotel Paradiso & Golf Resort in Peschiera del Garda, Verona.
Our company is proud to contribute to the success of this event as its Official Platinum Sponsor; in addition to this, we will also be actively participating in the conference sessions.
We hope to see you at the event!